As part of the University of Alabama System, the University of Alabama in Huntsville announced that the Association of Small Business Development Centers (SBDC) has selected Michelle Kloske, senior business advisor at UAH SBDC, as a 2022 State Star in recognition of her service to Contributions to the Alabama Small Business Community. Kloske received this honor along with her peers at the National SBDC Conference in San Diego, California.
State Star Awards are presented annually to outstanding business advisors from each SBDC network. Criteria include demonstrating a strong commitment to small business success, making significant contributions to state SBDC programs, and being an exemplary performer.
"Michelle Kloske embodies UAH SBDC's mission to help entrepreneurs and small business owners start and grow their businesses," said UAH School of Business Dean Jason Greene. "These small businesses are vital to the economic vitality of our community, and Michelle has worked tirelessly over the past few years to help them thrive in the face of challenges. She is a shining star in our community. It takes great pride in the dedication of its clients and this recognition reflects that."
"Last week, I received the State Star Award for my work at the 43rd Annual US SBDC Conference," said the winner. "I am proud to represent UAH nationally. At UAH SBDC, we work with a wide range of A wide variety of clients, from home bakers to engineers. We provide free consulting and training services to help businesses start and grow. Starting a business in Alabama can be confusing, and we are committed to helping entrepreneurs achieve them goals. I really enjoy my job."
Kloske graduated from UAH Business School in 1993 with a BA in Accounting. She is a Senior Business Consultant and Training Coordinator at UAH SBDC. At the onset of the pandemic, she was instrumental in transitioning UAH SBDC's SBDC training program to an online virtual format, enabling the center to provide the high-quality online training programs required by its large client base during challenging times.
Kloske explained, "In the early days of the pandemic, I moved our training program online out of necessity. Since January 2021, the UAH SBDC has hosted 104 live webinars for small businesses across the state. educate."
Over the past two years, the alumnus has advised approximately 600 unique clients and supported more than 50 startups through SBDC events and one-on-one consulting sessions, continuing to drive the center's monthly How to Start a Business program .
Kloske has proven to be one of the top performers in the state when it comes to helping entrepreneurs start their business in Alabama. She assists in ensuring key speakers and trainers are involved in various programs enabled through Supplemental Cares Act funding. Her training and outreach efforts over the past year have enabled UAH SBDC to expand its client base and increase its visibility in the small business community it serves.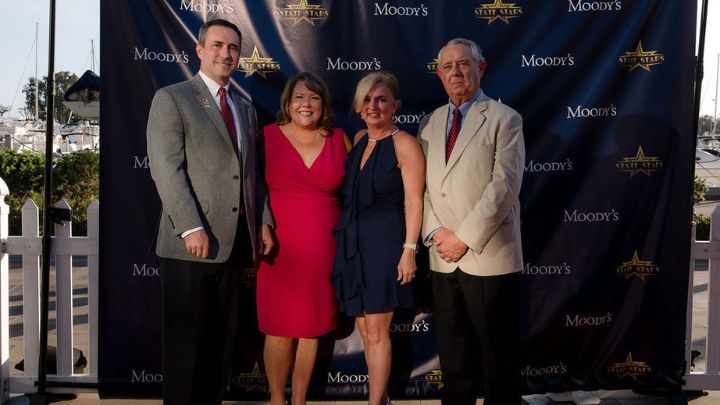 Courtesy Michelle Klosker
"Michelle Kloske has been an invaluable resource for our engineering company," said Romach Technologies' Jason Pohly. "She was very helpful, encouraging and kind. We really appreciate her."
Another local entrepreneur noted, "Michelle really takes the time to understand your business and guide you. I am a first-time entrepreneur and without her I would have been absolutely lost."
Kloske is particularly focused on assisting clients in retail and service operations, as well as food and beverage clients, in navigating the complex nuances of these industries. Born and raised in Tampa, Florida, she began her career as an accountant specializing in payroll, tax and government reporting for defense contractors on the Huntsville 8A project.
"Michelle is a fantastic team member and an asset to the community," said UAH Center Director Hilary Claybourne. "If asked, Michelle will deliver. If needed, Michelle will volunteer. If confused, Michelle will figure it out! She's just a great team member helping our community grow, one at a time business!"
UAH has been part of the SBDC network since its inception in 1980. The network is a statewide program funded in part through a partnership agreement with the U.S. Small Business Administration (SBA). It provides free administrative and technical assistance to small businesses in all 67 Alabama counties.
Alabama SBDC is designed to unlock the potential of any business by providing business expertise typically reserved for large established companies. Business consultants provide guidance to the state's small business community on growing or starting a business, obtaining funding, selling to the federal government, or exploring international trade.
Over the past five years, Alabama SBDC has helped more than 1,100 businesses get started and provided more than $520 million in funding to grow (and revive) small businesses, resulting in more than 4,500 Alabama SBDC clients new jobs. The UAH Small Business Development Center (SBDC) and Procurement Technical Assistant Center (PTAC) serve seven northeastern Alabama counties and are located in the Huntsville/Madison Chamber of Commerce in partnership with the local Chamber of Commerce. For more information, contact the Alabama SBDC at the University of Alabama in Huntsville at sbdc@uah.edu or uah.edu/sbdc, or visit ASBDC.org/UAH.