Rain enhancement technology startup Rain Enhancement Technologies Inc., doing business as Rainwater Tech, said today it will go public early next year through a merger with special purpose acquisition company dMY Technology Group VI.
Upon completion of the merger, Rainwater Tech will be valued at $200 million, the company said in a release today. DMY VI said it would use the $241 million raised through an initial public offering in October 2021 to capitalize the company.
Rainwater Tech is a former Hewlett Packard Enterprise company. President Mike Nefkens also plans to commercialize a technology called "ground ionization," which induces clouds to drop more rain from the sky.
The company creates special masts that can be installed outdoors, where they can create ionization to increase rainfall in a given area. The mast takes about four months to erect and is said to increase rainfall in a radius of more than 50 miles. In a press release, Rainwater Tech cites third-party testing showing its technology can increase rainfall by 9% to 18%.
Nefkens told Reuters in an interview that the company will make money by charging customers recurring subscription fees for its infrastructure and related data services. "It's not a technique to make rain from the blue sky, but to maximize rainfall when the conditions are right," Nefkens explained.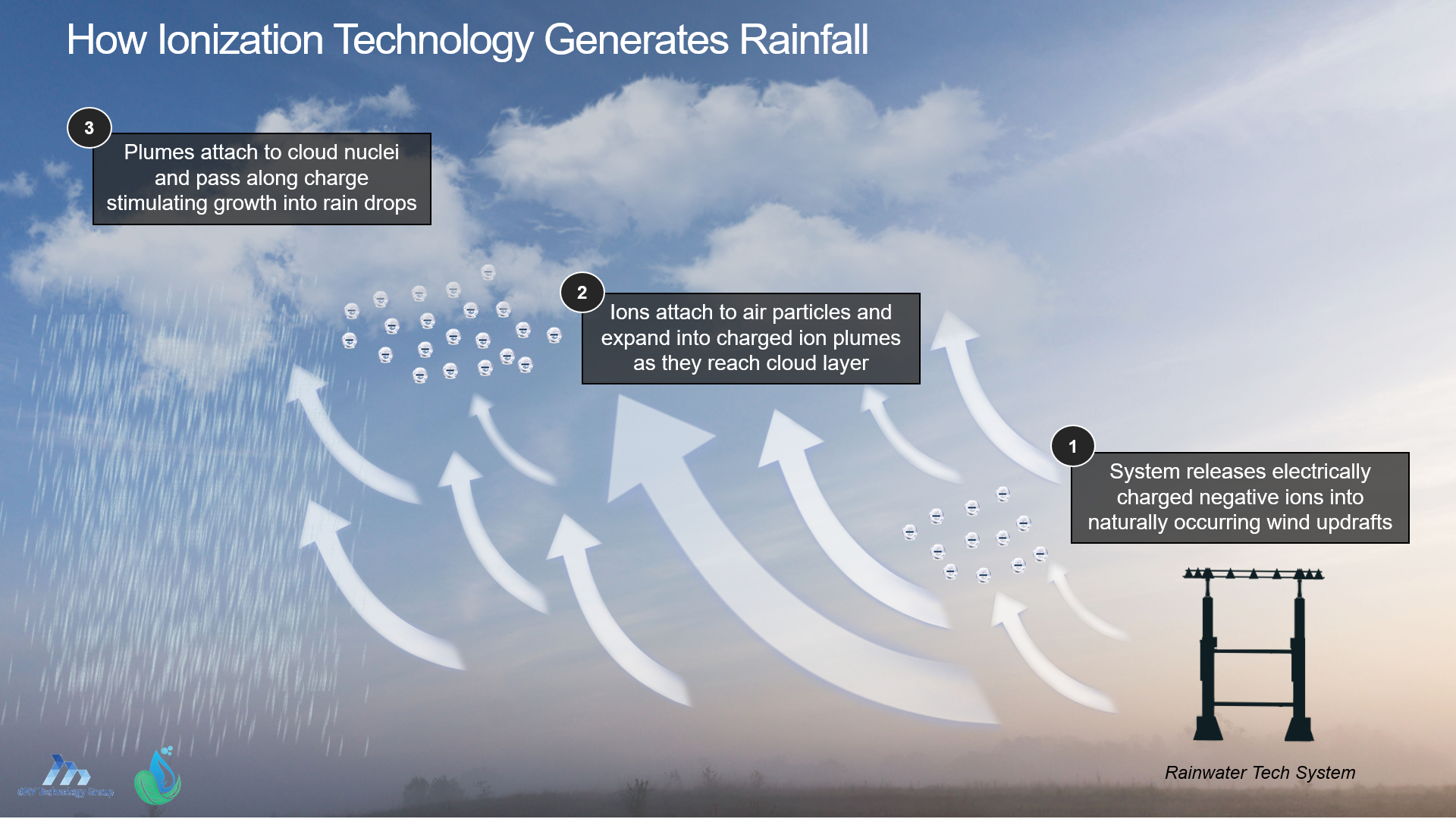 Rainwater Tech will make its technology available to customers including businesses, government agencies, insurance companies and farmers early next year.
The company believes its rainmaking solutions are in high demand. It cites United Nations figures showing that more than 2.3 billion people in the world now live in water-scarce areas, where the average annual rainfall is insufficient to meet people's needs.
The United Nations predicts that number will increase as global warming leads to more droughts. Climate change is also expected to affect local water cycles and weather patterns, which some scientists believe could lead to lower rainfall than historical norms in many parts of the world.
Nefkens added: "Our vision is to be the first of its kind in the water and climate adaptation space by facilitating the return of stormwater and moisture where it is needed most."
For dMY Technology Group, Rainwater Tech is the fifth company to go public through a SPAC merger. Previously, it worked with quantum computing company IonQ Inc. and data analytics startup Planet Labs PBC in a similar deal.
Niccolo de Masi, CEO of dMY VI, said he believed Rainwater Tech's ionization technology would play an important role in raising water tables in water-scarce cities, governments and industry. He added that it is uniquely positioned to meet the high volume of demand across the globe.
"We're proud to back companies like Rainwater Tech that aim for high returns on invested capital and large addressable markets, and are led by a team with deep leadership experience – well positioned to tackle humanity's greatest challenges One," DeMasi said.
Photo: Rain Technology
---
Show your support for our mission by joining our Cube Club and community of Cube event experts. Join a community that includes Andy Jassy, ​​CEO of Amazon Web Services and Amazon.com, Michael Dell, Founder and CEO of Dell Technologies, Pat Gelsinger, CEO of Intel, and many more celebrities and experts.